Merdeka may be over but it's never too late to share our love for the ads that were circulating on our Facebook feeds. They make us smile with pride, shed happy and sad tears, have sweet nostalgia, and basically all the feels.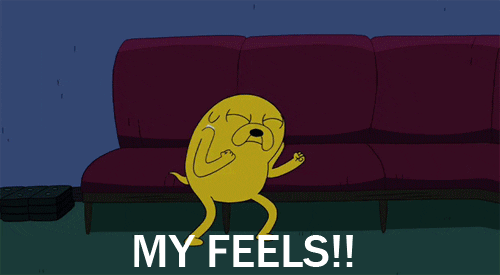 But before we get into that, let us introduce you to The Whine and Cheese Club.
It's a bi-monthly creative meetup where we whine and share cool shit we found on the interwebs, over some fancy cheese (aka cheese naan, cheese nachos, and the sorts – super fancy, we know). In one of our sessions, we shared our favourite Merdeka ads along with our thoughts on why we loved them.
So sit back and grab your popcorn, peeps! Here are our top Merdeka picks, followed by our ratings on the Feels-O-Meter.
1. Petronas x Berita Harian Merdeka Throwback
Now this is a throwback done brilliantly. This Merdeka campaign was shared by our Senior Copywriter, Michelle Francis, and we loved it. You can read all about it here too.
"I like the twist on a throwback to celebrate 60 years of Merdeka. It's pretty jarring to open the newspapers and see news from back in the day. Also, the throwback was about Merdeka day itself 60 years ago! The mention of Petronas on the front page is done in a subtle and clever way too."
2. MGAG – Malaysia Hand Signals
You know you're a true blue Malaysian when you master the art of hand signals. Our Junior UX Designer, Kah Suit, shared this funny video of how we don't need to say a single word to get a message across.
"It may not be a big campaign video, but it's a simple idea that every Malaysian can relate to."
3. KFC – The Bucket Session
What's better than a bucket of fried chicken? Strangers dancing, singing, and designing tattoos over fried chicken. Here's another one of Kah Suit's favourites.
"Very sweet video! I like how they group strangers with the same interests together despite being from different cultures and generations. It shows the gap in the beginning, and slowly reveals how similar their interests and stories are. Like that moment when one sang the Dikir Barat and the other beatboxed. They're different genres altogether but go so well together." #goosebumps"
4. Samsung – Pride In Diversity
If there's one thing all Malaysians know, it's the country's beloved anthem: Negaraku. Our Copywriter, Beatrice, loved this campaign for how it used Malaysian voices to pay tribute to the country and its people.
"I like the simplicity of the entire video and how it cleverly blended the smartphone's functions and all the elements of what makes Merdeka, Merdeka. It didn't need to have a storyline, but yet the use of Negaraku told the entire story."
5. Petronas – A Walk Through Time (Webfilm)
From the video's cinematography to its no-dialogue script, we absolutely loved everything about this ad shared by our Associate Creative Director, Nic Hon.
6. Petronas – A Walk Through Time (Microsite)
An extension to what Nic Hon shared, our Junior Art Director, Chi Cheng, shared this interactive microsite that showcased an artwork depicting Malaysia's 57 years of history.
"I feel this campaign is complete. The characters and storyline from TVC to microsite to print ad were very well executed."
7. Maxis – Dekat Di Mata, Jauh Di Hati
A family's love for one another knows no bounds, and that is clearly shown in this video shared by our Junior Copywriter, Andrew.
"I really enjoyed the dad's dad jokes, the subtle things like "Ayam Kambing Home" on the lorry, and the Malaysian flag on the lorry driving through good and bad weather to symbolise the good and bad times that we as a country have gone through."
One can only be truly happy when they reach out to others. Our Junior UX Designer, Jeremy, shared this touching video on how it pays to listen to others and not let our prejudices hold us back from being happy.
"I like how the father's story is told in a different way: by using his younger self and the events that have happened. Also, the narrator's voice is damn nice la."
9. Petronas – Letchumi & Rokiah
An oldie but a goodie. Shared by our Senior Art Director, Nic Low, this 2002 Merdeka ad shows the true meaning of friendship and unity among Malaysians.
"This video is filled with many nostalgic scenes. And the end message of "When you remember the day, don't forget the feeling" really hits home."
10. Merdeka 60th Theme – Ali AhKao Dan Muthu
Last but certainly not least, here's a campaign shared by our Art Director, Ewyn. Namewee has always been known for his controversial music, so it was surprising to see his moving tribute to Merdeka Day.
"Despite always producing controversial videos, he created something more patriotic this time."
And that is all, folks! Stay tuned for our next edition of Whine and Cheese. Till then, buhbye from the 5-Subway-footlongs-high Copywriter.
When Beatrice isn't busy hoarding panda paraphernalia, she can be found posting passive aggressive Instagram stories.
View post